USDA
Centennial
BREWING PROFILE
Lemony pineapple, medium depth floral, resinous evergreen. Hard to nail down any one characteristic in Centennial that holds the magic, but this hop has a serious hook.
See brewing notes by beer style
Pack Types

Pellets
Whole Cone Hops
List
BREWING NOTES BY BEER STYLE
Endless possibilities. Here are a few that are tried and true.
Flavor Tip: New England IPA (Hazy)
While often the showcase in West Coast IPA, Centennial is a great role player in NEIPA, where just a wee bit of the piney, resinous body really helps to set off the soft, sweet, fruity flavors. And, the uncanny floral/fruit combination of Centennial is a welcome role player as well.
Flavor Tip: West Coast IPA
Most craft beer fans have enjoyed plenty of IPAs that showcase Centennial's punchy combination of flowers, fruit, and piney hop resin. The floral component is of medium depth flowers like marigolds and iris. The fruit is lemony pineapple. The pine gives body and a platform to lift up the alluring floral/fruit combo.
Flavor Tip: Pale Ale
Put your heavy handed IPA hopping rate habit on pause, and let the hop umami of Centennial launch the Pale you're thinking about to new heights. The "hook" of this hop is just as strong when skillfully restrained.
Fresh flavor for your brew!
5 kg /11 lbs ; 10 kg /22 lbs ; and 20 kg /44 lbs
Nitrogen flushed vacuum-sealed foils
Full 200 lb bales (synthetic woven covers)
50 lb - ¼ bales in nitrogen flushed vacuum-sealed foils
12 lb - Mini bales in nitrogen flushed vacuum-sealed foils
Chemistry
Total Oil
1.5-2.3mls/100g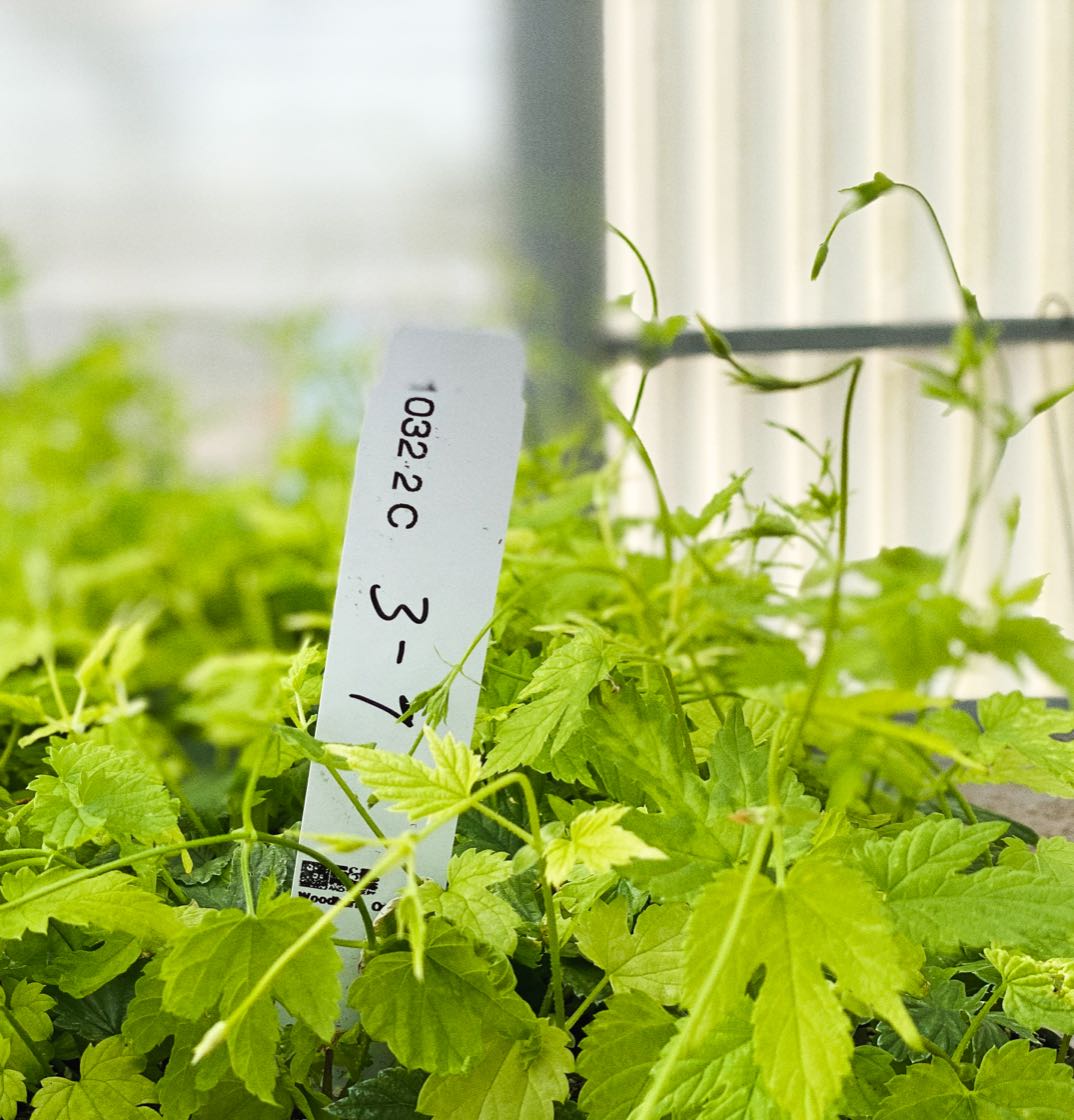 Origins Centennial
Once referred to as "Super Cascade," Centennial was released in 1990 by the USDA Prosser, Washington facility. Lack of macro brewery interest nearly rang the death bell for Centennial before craft brewers threw out a lifeline.  Now, even in the era of stunning new varieties, Centennial holds her own as a flavor/aroma hop.
Lupulin Nebulas and Star Formation. A New Hop is Born.
Spot Ordering vs Contract
From an agricultural standpoint, forward contracts are critical for stabilizing crops. It takes two to three years for a new hop field to mature and produce consistent quality. For brewers, contracting hops is the best way to secure supply and ensure quality via post-harvest selection. But you're obligated to the hops, and it's difficult to predict your future ingredient needs in a changing marketplace.
Each brewery must determine how to manage their future supply risks based on their evolving business. We're happy to be a resource in this area and answer your questions based on what we see going on in the hop industry. Our customers play a key role in helping us plan with growers to ensure consistent hop quality and supply.
Reach out to discuss your needs!
Outside the USA? Find your supplier.
"Centennial from Indie Hops is bright and citrusy, with a punchy character that jumps out of the glass."
BREWER SPOTLIGHT Rik Hall
"I've always been into crafting things on my own, and so being able to make my own beer, it was awesome. Yeah. And then finally when it started to be good, it was even better!" jokes Rik Hall, Brewer and Co-Owner of Baerlic Brewing Co.
READ MORE