USDA
Crystal
BREWING PROFILE
Grapefruit and lemon citrus with a rhubarb twang, and yes—good BO (there, we said it).  And don't act like you don't know what we mean!  These are generally terroir related traits in Crystal that are specific to Oregon, and lest you take any of the above in a negative sense, we assure you that Crystal brings broadly revered hop flavors to beer.
See brewing notes by beer style
Pack Types

Pellets
Whole Cone Hops
List
BREWING NOTES BY BEER STYLE
Endless possibilities. Here are a few that are tried and true.
Flavor Tip: New England IPA (Hazy)
The same tangy fruit and twist of funk that Crystal adds to West Coast IPAs is a welcome addition to NEIPAs too.
Flavor Tip: West Coast IPA
The secret is out…despite being developed as a lager hop, amp up the usage a bit and Crystal is a brilliant addition to IPAs. The lemony/grapefruit citrus, rhubarb twang, and a pleasant post-exercise aroma all combine for a subtle endorphin boost while relaxing with your friends in a beer garden. Bonus point--Crystal pairs really well with Strata.
Flavor Tip: Helles / Pils / Kölsch
An excellent lager hop, Crystal is low alpha and will compliment the luscious malt flavor with a well balanced grapefruit and lemon citrus twist.
Flavor Tip: Blonde / Summer Wheat Ale
These "summer crusher" beers are especially refreshing with the addition of Crystal's citrusy twang and mild funk. It just works.
Fresh flavor for your brew!
5 kg /11 lbs ; 10 kg /22 lbs ; and 20 kg /44 lbs
Nitrogen flushed vacuum-sealed foils
Full 200 lb bales (synthetic woven covers)
50 lb - ¼ bales in nitrogen flushed vacuum-sealed foils
12 lb - Mini bales in nitrogen flushed vacuum-sealed foils
Chemistry
Total Oil
1.0 - 1.3mls/100g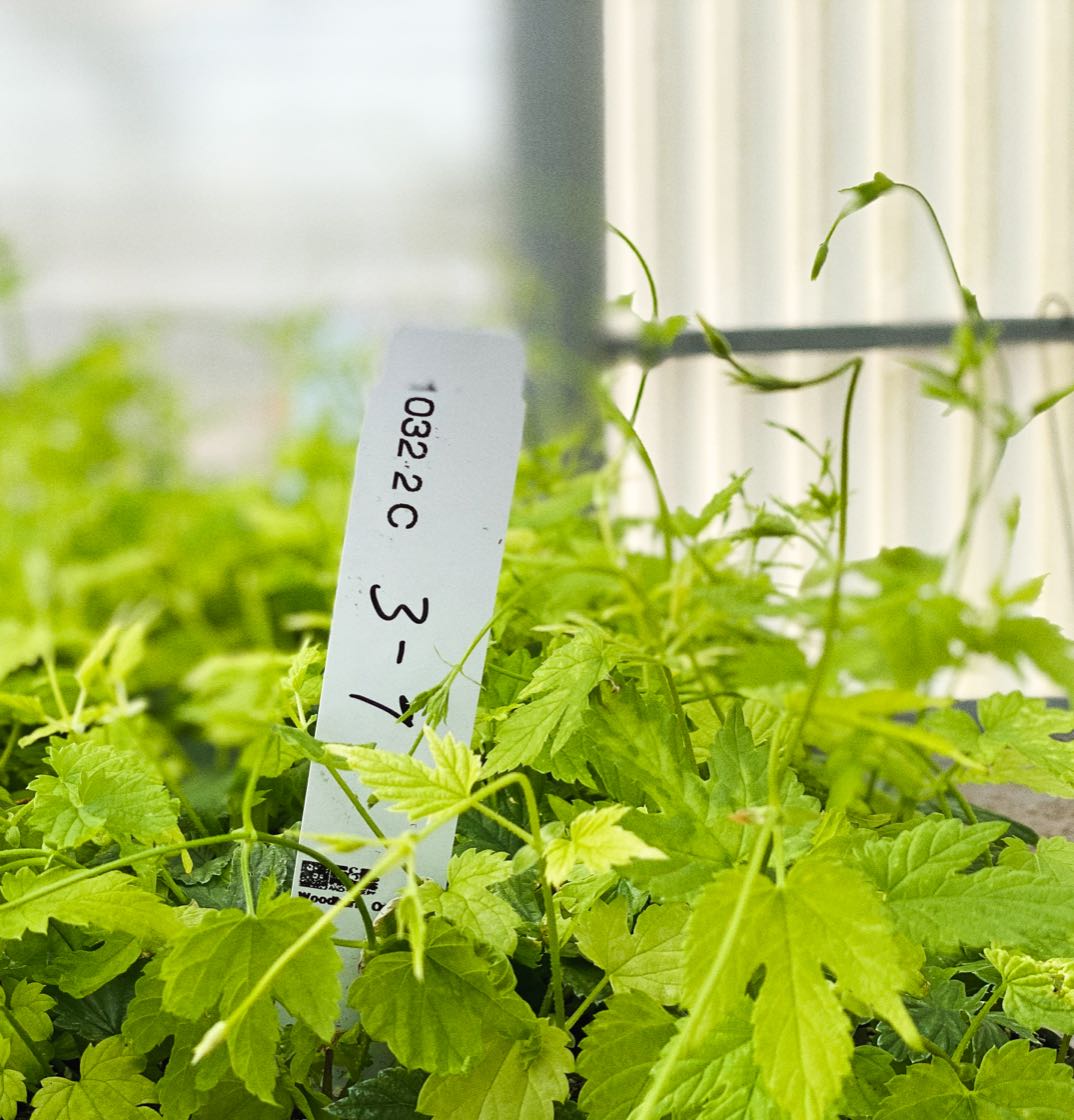 ORIGINS Crystal
Released by the USDA – Corvallis, OR (1993), Crystal was originally intended to be a USA-grown alternative to German Hallertauer mf.  Macro brewers didn't latch on to this USA option, but the ravenous hop-gobbling craft world sensed something special, and Crystal became a valued arrow in the quivers of craft brewers.
Lupulin Nebulas and Star Formation. A New Hop is Born.
Spot Ordering vs Contract
From an agricultural standpoint, forward contracts are critical for stabilizing crops. It takes two to three years for a new hop field to mature and produce consistent quality. For brewers, contracting hops is the best way to secure supply and ensure quality via post-harvest selection. But you're obligated to the hops, and it's difficult to predict your future ingredient needs in a changing marketplace.
Each brewery must determine how to manage their future supply risks based on their evolving business. We're happy to be a resource in this area and answer your questions based on what we see going on in the hop industry. Our customers play a key role in helping us plan with growers to ensure consistent hop quality and supply.
Reach out to discuss your needs!
Outside the USA? Find your supplier.
"What I find attractive about Indie's Crystal is the complexity and subtlety that it showcased during selection."
Brewer Spotlight Derek Gallanosa
Hand selection is important to Derek Gallanosa, Head Brewer at Moksa Brewing Co. "This privilege allows us to design beers with great predictability and showcase the flavors and aromas that we have been striving to achieve in each variety."
READ MORE