Indie Hops
Lórien
BREWING PROFILE
Magical, exhilarating, and festive—Lórien is our third commercial hop launch. The second—Strata—was destined for a lead role in IPAs and DIPAs. Lórien is destined for lead roles as well, but at the opposite end of the hop and beer spectrum. Tangy fresh fruit and the feeling of a summer meadow near a cold mountain stream, Lórien is conducive to celebration and appetite. Low alpha and squeaky clean, leave the taps open and let 'er flow!
See brewing notes by beer style
Pack Types

Pellets
Whole Cone Hops
List
BREWING NOTES BY BEER STYLE
Endless possibilities. Here are a few that are tried and true.
Flavor Tip: West Coast IPA
Wouldn't you know it… we developed Lórien as a New World craft lager hop and customers are already putting it into their IPAs. And they are hitting repeat because because customers love the beers! Lórien does weigh in with a respectable dose of hop oil (around 2.0ml/100g), and tangy mixed citrus with fresh melon, wildflowers and cinnamon spice… what hophead wouldn't like that?
Flavor Tip: Helles / Pils / Kölsch
Lórien has advanced through our hop development process with crisp, refreshing low-gravity beer in mind. This hop has a unique ability to let the tasty malt platform shine, and then contributes an addictive lemon/lime zest, fresh melon, sweet hay and wildflowers—all capped by cinnamon spice that cleanses your palate and hurries you back for more.
Flavor Tip: Farmhouse / Saison
We were stuck with lager beer on the brain while evaluating this new genotype, but skilled brewers have already shown us that Lórien is just as magical in the Saison/Farmhouse realm. The fresh, clean fruity/floral combo and dry cinnamon spice finish embrace the Belgian yeast flavors.
Fresh flavor for your brew!
5 kg /11 lbs ; 10 kg /22 lbs ; and 20 kg /44 lbs
Nitrogen flushed vacuum-sealed foils
Full 200 lb bales (synthetic woven covers)
50 lb - ¼ bales in nitrogen flushed vacuum-sealed foils
12 lb - Mini bales in nitrogen flushed vacuum-sealed foils
Chemistry
Total Oil
1.8-2.2 ml/100gr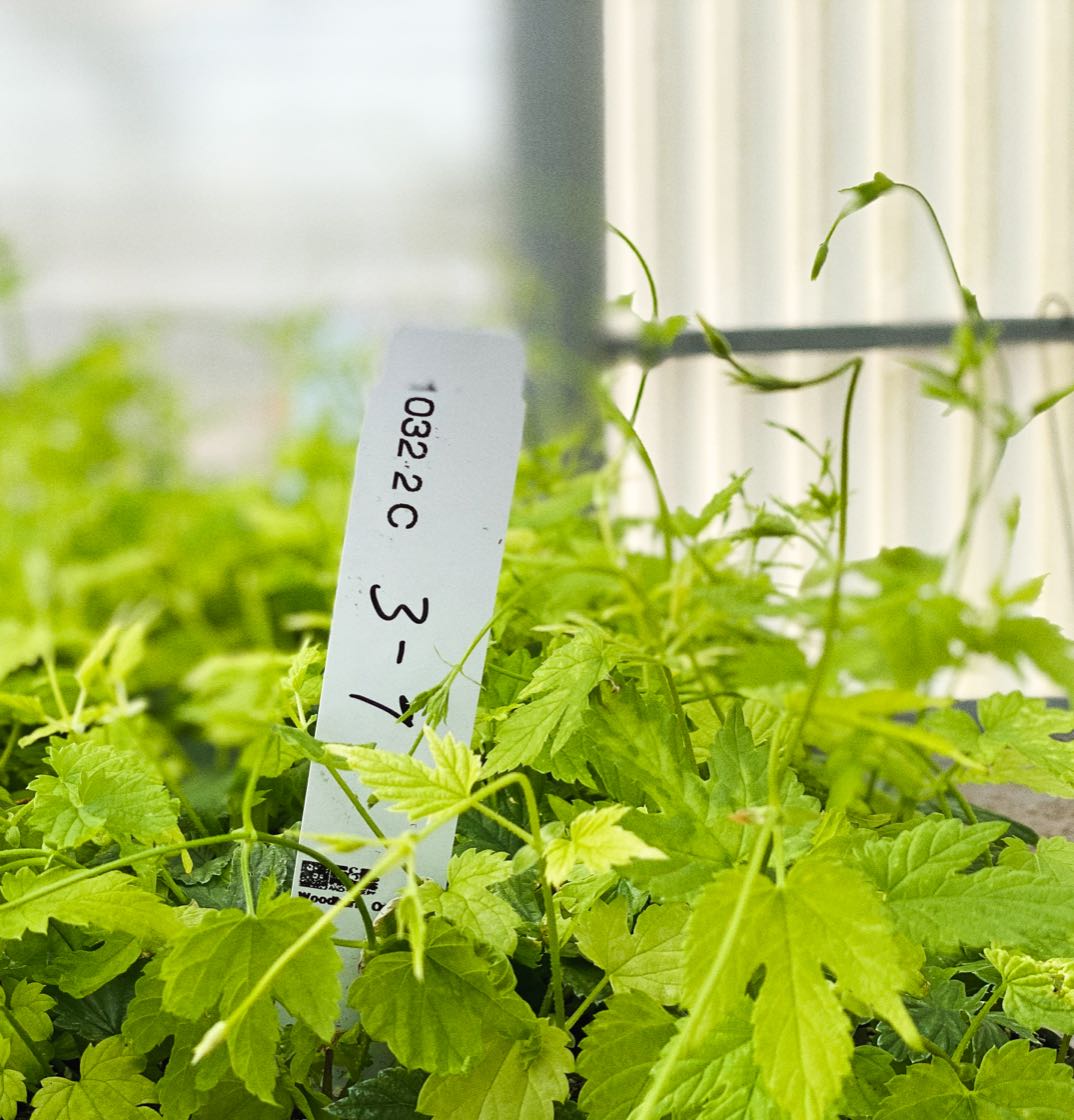 ORIGINS Lórien
Our third hop release (2021), the seed was gathered in 2010 from a cross designed by Shaun Townsend at Oregon State University where he manages the breeding portion of the Indie Hops Flavor Project.  A Sterling female pollinated with a German male, Lórien brings a classy combination of Old World and New to craft brewers worldwide.
Lupulin Nebulas and Star Formation. A New Hop is Born.
Spot Ordering vs Contract
From an agricultural standpoint, forward contracts are critical for stabilizing crops. It takes two to three years for a new hop field to mature and produce consistent quality. For brewers, contracting hops is the best way to secure supply and ensure quality via post-harvest selection. But you're obligated to the hops, and it's difficult to predict your future ingredient needs in a changing marketplace.
Each brewery must determine how to manage their future supply risks based on their evolving business. We're happy to be a resource in this area and answer your questions based on what we see going on in the hop industry. Our customers play a key role in helping us plan with growers to ensure consistent hop quality and supply.
Reach out to discuss your needs!
Outside the USA? Find your supplier.
"Lórien is a less spicy lager variety that has really made our lager game super unique."
Brewer Spotlight Landon Swanson
"At Pueblo Vida we like to call ourselves an R&D brewery. We have the freedom to make something new every time we brew. This freedom allows us to try new things in our process to continuously improve our products every day."
READ MORE