Indie Hops
Luminosa
BREWING PROFILE
The bright fresh fruits of Luminosa make us feel transported to the sunny white sands of a Caribbean beach, and inspired the name which is Latin for "full of brightness." Peach-mango lemonade, candied orange peel, boysenberry, papaya and guava can all be found. Unlike most "punchy" hops, Luminosa is almost completely void of the resinous/piney character that usually comes along for the ride—adding to the versatility of this hop.
See brewing notes by beer style
Pack Types

Pellets
Whole Cone Hops
List
BREWING NOTES BY BEER STYLE
Endless possibilities. Here are a few that are tried and true.
Flavor Tip: New England IPA (Hazy)
This is likely the beer style that most brewers will immediately apply Luminosa to. The range of fresh fruit flavors are a natural in hazies, and Luminosa has no sharp edges that conflict with these smooth beers. The "candied orange peel" hoppy sweetness doesn't hurt either!
Flavor Tip: West Coast IPA
While hazies may be the first beer that comes to mind when smelling Luminosa, West Coast IPA as well as hybrids are totally in this hop's realm. Combine with some Strata, Cascade, Citra or Oregon Chinook and you'll get complimentary flavors with a touch of resinous backbone that keeps things crisp.
Flavor Tip: Helles / Pils / Kölsch
Luminosa is a fantastic hop for bringing bright fresh fruit flavors to these crisp beers, and you don't have to worry about the hop resins interfering with the malt and fermentation flavors.
Flavor Tip: Pale Ale
Whether bright or hazy, pale ales promise to be a refreshing way to bring Luminosa flavors to the people. Combine with Cascade or Oregon Chinook and the new school meets old school magic comes to life.
Flavor Tip: Blonde / Summer Wheat Ale
We're thinking a summer wheat ale will be fantastic with a twist of Luminosa. Haven't been able to try this yet during our pilot brews, but are sure looking forward to it as the weather warms up!
Fresh flavor for your brew!
5 kg /11 lbs ; 10 kg /22 lbs ; and 20 kg /44 lbs
Nitrogen flushed vacuum-sealed foils
Full 200 lb bales (synthetic woven covers)
50 lb - ¼ bales in nitrogen flushed vacuum-sealed foils
12 lb - Mini bales in nitrogen flushed vacuum-sealed foils
Chemistry
Total Oil
1.8 - 2.2ml/100g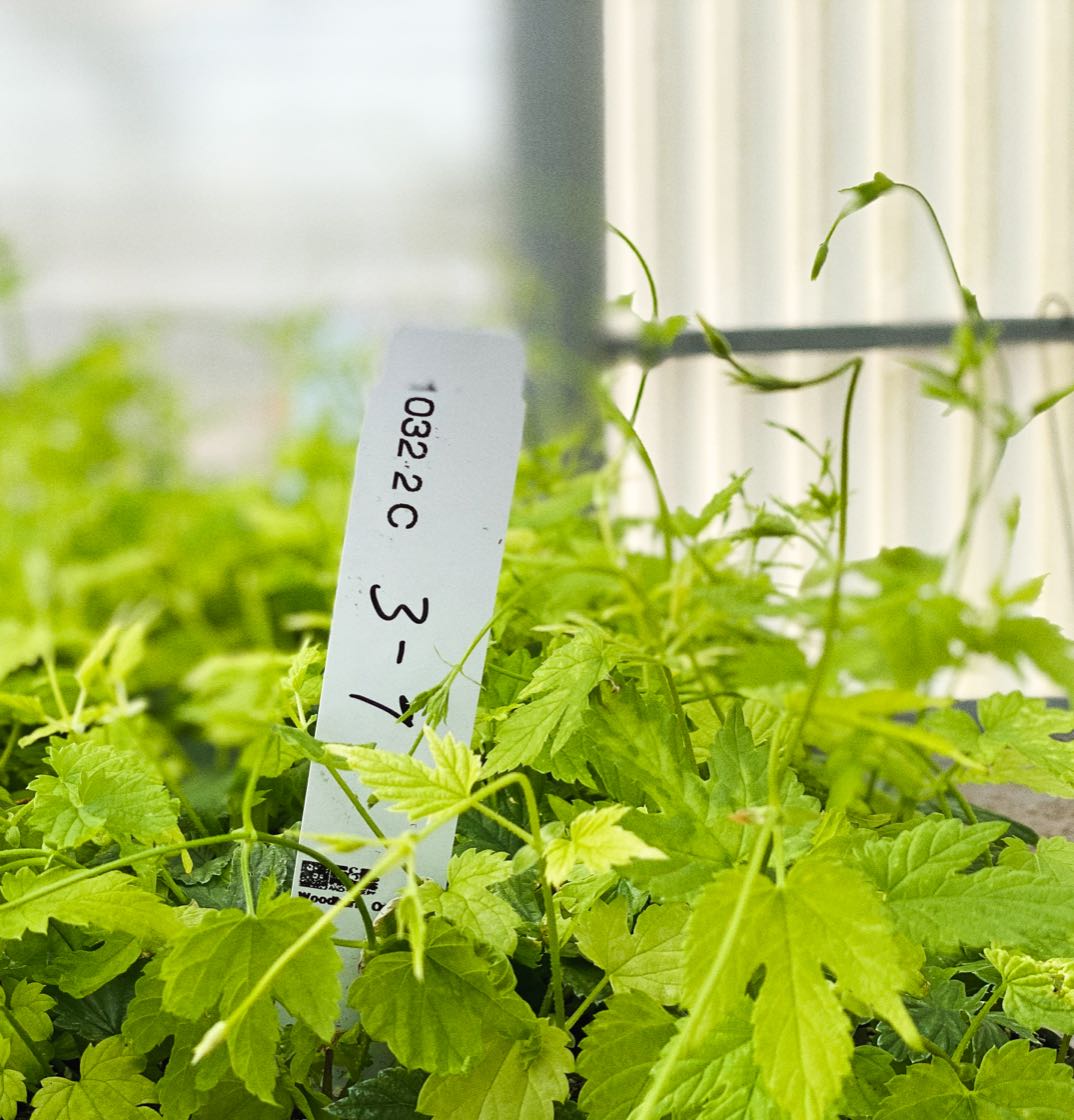 Origins Luminosa
Some kids turn out to be improvements on their parents—thank God! In 2013, hop breeder Shaun Townsend at Oregon State University decided to collect some open pollenated seed from a Sorachi Ace female. Hallelujah! We found a kid with mom's striking citrus character that also took up fresh tropical fruits—AND managed to leave mom's less desirable traits behind.
Lupulin Nebulas and Star Formation. A New Hop is Born.
Spot Ordering vs Contract
From an agricultural standpoint, forward contracts are critical for stabilizing crops. It takes two to three years for a new hop field to mature and produce consistent quality. For brewers, contracting hops is the best way to secure supply and ensure quality via post-harvest selection. But you're obligated to the hops, and it's difficult to predict your future ingredient needs in a changing marketplace.
Each brewery must determine how to manage their future supply risks based on their evolving business. We're happy to be a resource in this area and answer your questions based on what we see going on in the hop industry. Our customers play a key role in helping us plan with growers to ensure consistent hop quality and supply.
Reach out to discuss your needs!
Outside the USA? Find your supplier.
"Right there on the table Luminosa just blew our socks off.  So much zippy citrus and tropical character."
Brewer Spotlight Joe Grimm
Established in 2018, Grimm Artisan Ales was founded by a husband and wife duo that bring their creative background married with a passion for excellence, an honor for tradition, and an obsessive attention to detail into the brewhouse.
READ MORE