Indie Hops
Meridian
BREWING PROFILE
Meyer lemon, boysenberry, spearmint, sassafras, sweet-tart, pineapple. Mesmerizing on the rub, this top-note hop is challenging to capture in your beer, but worth the effort for those who persist.
See brewing notes by beer style
Pack Types

Pellets
Whole Cone Hops
List
BREWING NOTES BY BEER STYLE
Endless possibilities. Here are a few that are tried and true.
Flavor Tip: New England IPA (Hazy)
Sweet Meyer lemon, pineapple and berry flavors from Meridian are a natural fit for hazy IPAs. Being a "top note" hop, Meridian is a role player in these beers and a great contributor. Be warned- you might find yourself adding stupid amounts to the dry hop…
Flavor Tip: West Coast IPA
Meridian has found a home in many successful West Coast IPAs by adding a mix of tropical, berry and citrus fruitiness with a twist of spearmint. Further, this hop has the unique ability to brighten the overall hop bill and enhance the bright, crisp nature of this style.
Flavor Tip: Helles / Pils / Kölsch
Clean, refreshing lager beers showcase Meridian's ability to make a beer taste better without taking the beer hostage. Minimal resinous hop compounds allow the malt and fermentation character to be enjoyed, with a finishing hint of bright hop fruitiness.
Flavor Tip: Stout / Porter / Dark Ale
Dark roasted malts are the show in these beer styles of course, but Meridian really likes to play with those flavors and give a sweet, tangy fruit finish that makes a good thing even better.
Flavor Tip: Farmhouse / Saison
Meridian pairs very well with Belgian yeast flavors. A sweet-tart, sassafras character and lack of resinous body make for a quaffable Saison or Farmhouse.
Fresh flavor for your brew!
5 kg /11 lbs ; 10 kg /22 lbs ; and 20 kg /44 lbs
Nitrogen flushed vacuum-sealed foils
Full 200 lb bales (synthetic woven covers)
50 lb - ¼ bales in nitrogen flushed vacuum-sealed foils
12 lb - Mini bales in nitrogen flushed vacuum-sealed foils
Chemistry
Total Oil
1.1 - 1.6mls/100grams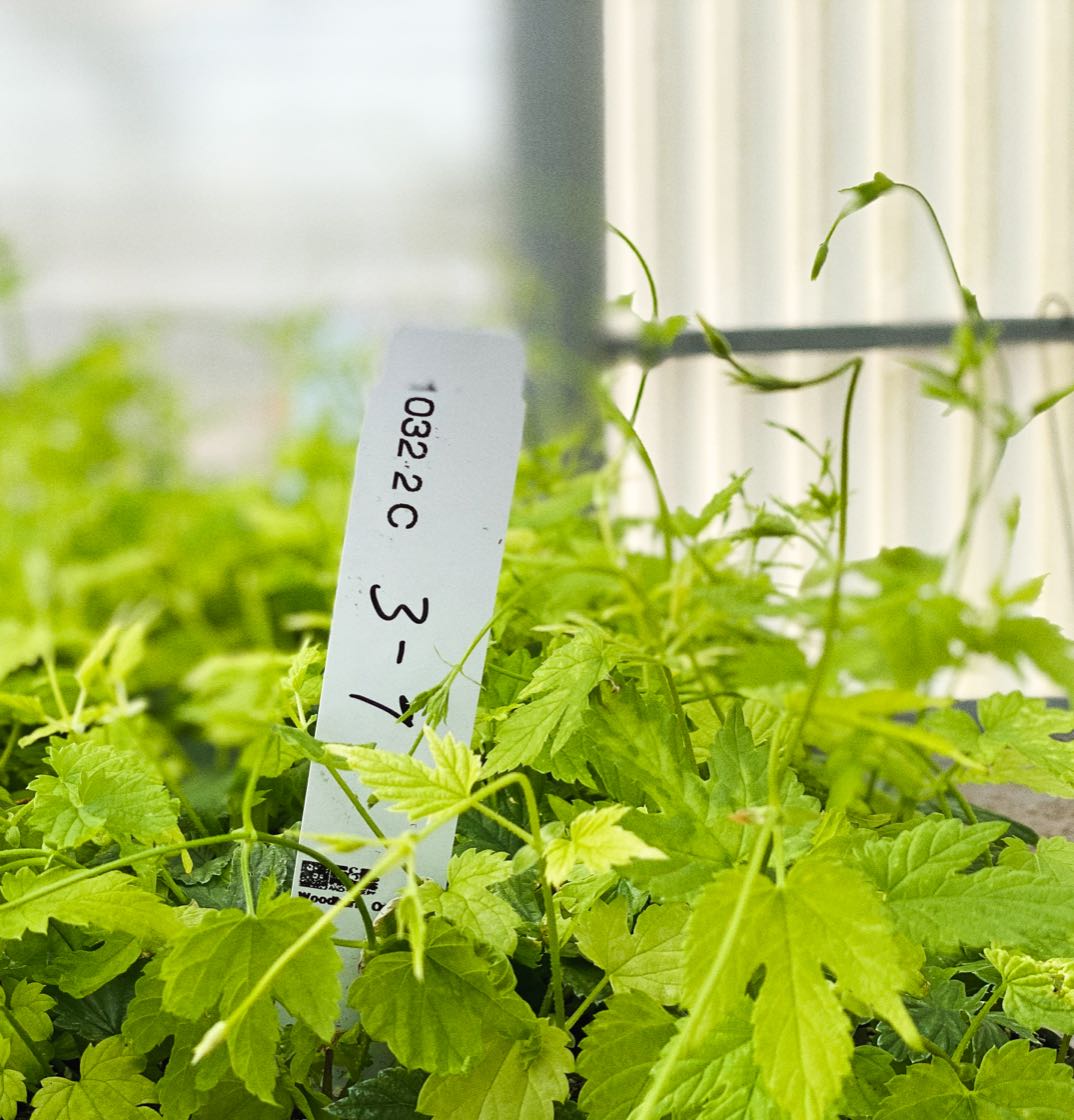 ORIGINS Meridian
Better lucky than good sometimes. Meridian was an accident of propagation–we thought we were propagating USDA variety Columbia, but ended up with a rogue seedling. The good news–it smelled amazing! Customers showed interest, so after a short trial phase, we launched the new hop as Meridian.
Lupulin Nebulas and Star Formation. A New Hop is Born.
Spot Ordering vs Contract
From an agricultural standpoint, forward contracts are critical for stabilizing crops. It takes two to three years for a new hop field to mature and produce consistent quality. For brewers, contracting hops is the best way to secure supply and ensure quality via post-harvest selection. But you're obligated to the hops, and it's difficult to predict your future ingredient needs in a changing marketplace.
Each brewery must determine how to manage their future supply risks based on their evolving business. We're happy to be a resource in this area and answer your questions based on what we see going on in the hop industry. Our customers play a key role in helping us plan with growers to ensure consistent hop quality and supply.
Reach out to discuss your needs!
Outside the USA? Find your supplier.
"Bright citrus of lemon and lime, as well as tropical notes, Meridian has so many different layers."
Brewer Spotlight Kevin Shaw
"The people." For Kevin Shaw, Director of Brewery Operations at Buoy Beer, these two words define the heart and soul of the craft beer movement.
READ MORE