USDA
Santiam
BREWING PROFILE
Fruity, mild earthiness.  Juicy dried peaches and apricots.  Mild black tea.  Subtle deep flavors in a classy hop.
See brewing notes by beer style
Pack Types

Pellets
Whole Cone Hops
List
BREWING NOTES BY BEER STYLE Endless possibilities. Here are a few that are tried and true.
Flavor Tip: Helles / Pils / Kölsch
Santiam hops lend a catchy fruit finish that leans toward dried peach and apricot, making for a golden/yellow lager beer that people want to keep drinking once they've started. Subtle enough for the malt and fermentation flavors to do their thing, yet able to impart a complimentary and unique hop finish.
Flavor Tip: Pale Ale
Santiam can fill out a Pale Ale recipe and produce a sort of hybrid between an English Pale and American Pale. The fruitiness is more of dried fruit than fresh, approaching the deep, sweet fruit aromas you may have experienced in your grandfather's favorite tobacco shop. A mild, pleasant earthiness comes through as well.
Flavor Tip: Blonde / Summer Wheat Ale
When a thirst quenching, low alcohol summer ale is in order, look to Santiam for a hop that will compliment the thirst quenching crispness with its unique dried fruit and mild earthiness. The combination is reminiscent of the iced tea your mom use to make when you were dying of thirst on a hot summer afternoon, only now you're all grown up and can enjoy the adult version!
Fresh flavor for your brew!
5 kg /11 lbs ; 10 kg /22 lbs ; and 20 kg /44 lbs
Nitrogen flushed vacuumed-sealed foils
Full 200 lb bales (synthetic woven covers)
50 lb - ¼ bales in nitrogen flushed vacuum-sealed foils
12 lb - Mini bales in nitrogen flushed vacuum-sealed foils
Chemistry
Total Oil
1.3 - 1.5mls/100g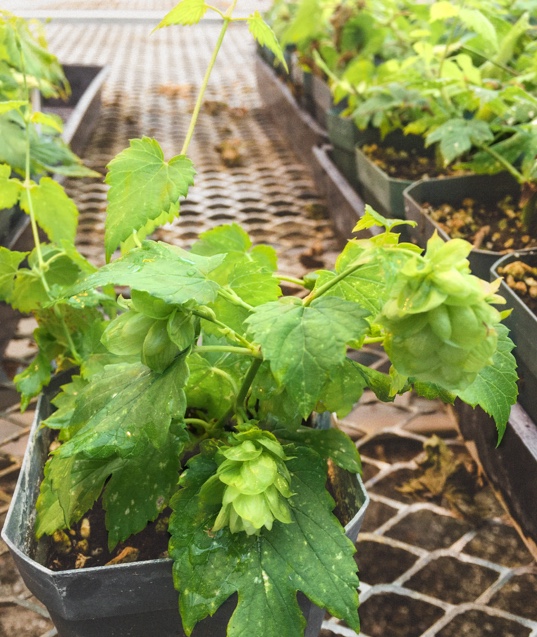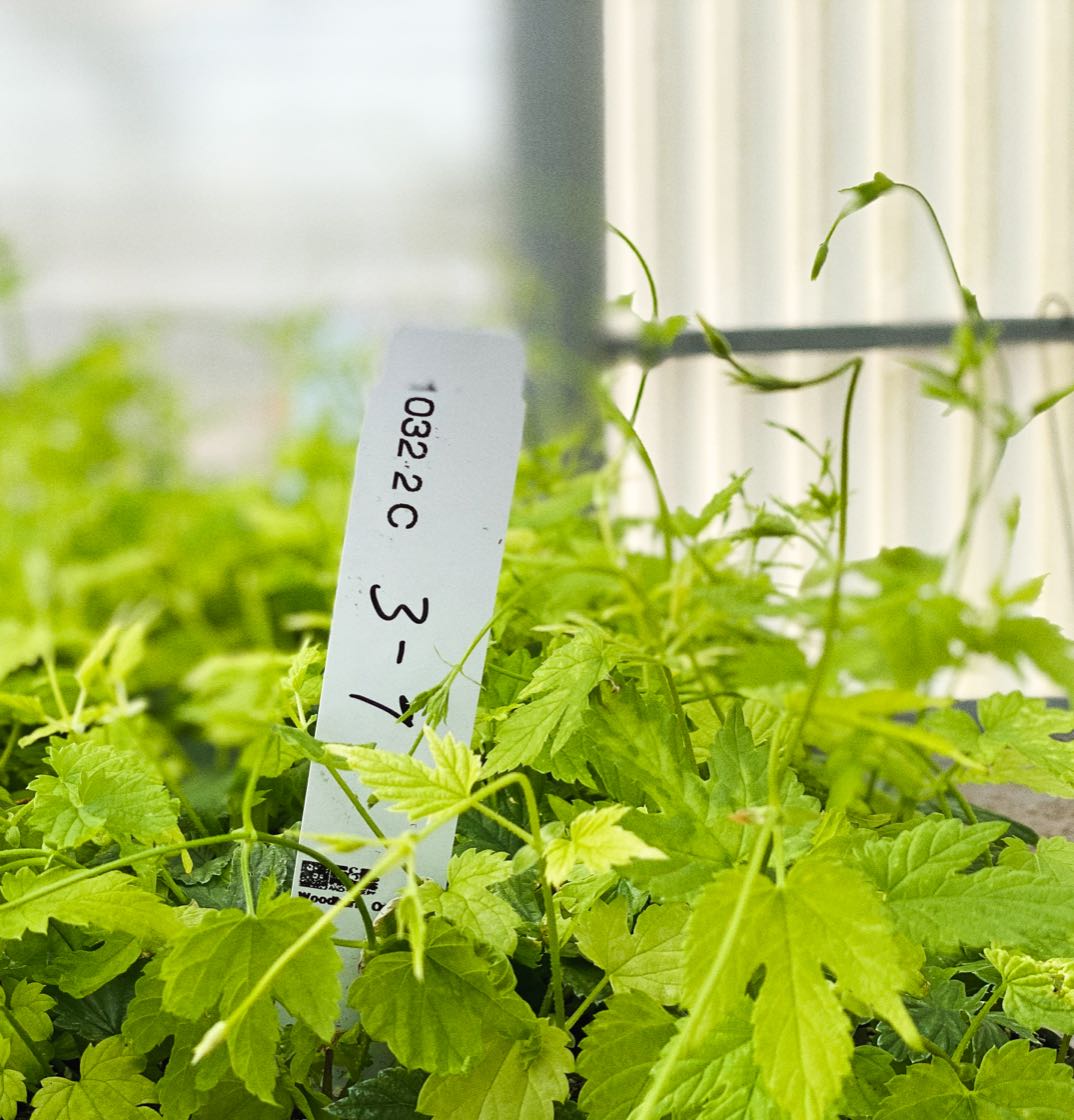 ORIGINS Santiam
Santiam was released by the USDA- Corvallis, Oregon in 1997 after work on crosses with a Swiss Tettnanger female and Hallertau mf. male. The target was an alternative to German Tettnanger, and similarity is certainly there with some New World twists that fit.
Lupulin Nebulas and Star Formation. A New Hop is Born.
Spot Ordering vs Contract
From an agricultural standpoint, forward contracts are critical for stabilizing crops. It takes two to three years for a new hop field to mature and produce consistent quality. For brewers, contracting hops is the best way to secure supply and ensure quality via post-harvest selection. But you're obligated to the hops, and it's difficult to predict your future ingredient needs in a changing marketplace.
Each brewery must determine how to manage their future supply risks based on their evolving business. We're happy to be a resource in this area and answer your questions based on what we see going on in the hop industry. Our customers play a key role in helping us plan with growers to ensure consistent hop quality and supply.
Reach out to discuss your needs!
Outside the USA? Find your supplier.
"In Santiam, we perceive soft floral and fruity aromas with hints of earthy spice."
Brewer Spotlight Adam Cieslak
"We wanted to add some depth to our Pulaski Pilsner," says Adam Cieslak, Head Brewer & Co-Founder of Maplewood Brewery & Distillery. "Santiam caught our attention for how well it played with the relatively simple grain bill."
READ MORE