A couple of DIYers doing things right for their Portland neighborhoods
Hall moved to Portland after high school and discovered a lot of things he liked.  "When I first moved here, I got into pizza, I got into coffee, and then finally into bicycles. And then had plans on doing the 5-10 year move into beer, and then my best friend and business partner, Ben Parsons, said "Hey, let's do this!"
"At the time it was easier opening a brewery than it was getting a job in one, so we decided to try to raise capital to start our own brewery."  In 2014, Baerlic opened their doors; and Hall and Parsons pride themselves in taking a hands-on approach.  "We make honest beer and do most of everything in the business by ourselves. We have a history of DIY and running the business is the same. We self distribute so we have hands on our beer in the marketplace, and we don't put it in places where it will be disrespected."
Hall and Parsons are the kind of folks you want to have in your neighborhood.  Their website states: "Our point of view comes from a belief that we are all in this together and that our actions shape our world – by being honest, we are approachable; by being consistent, we are trusted; by being considerate, we can sleep at night; and by choosing to keep it simple, we are able to do this really well."
Lucky for us, these awesome guys brew beer just two blocks north of the Indie Hops office.  Translation—constant access to great beer!  
One of our favorites to drink happens to also be Hall's favorite to brew and uses Indie Hops Strata. "Baerlic's Punk Rock Time is above all my favorite beer to brew. Smelling the hops and the wort in the last stages of the boil is satisfying every time."
"We're always brewing something new just to give the public something new to drink. It's turned into a kind of atmosphere where people don't just choose the same six-pack over and over again. They want to try something new. And so we've catered and decided to give the people what they want."
While it may seem like a daunting task to some, Hall loves the challenge of coming up with new recipes. "I like working with my hands and crafting things. I also like imagining how the beer will taste and smell as I am working on a recipe." 
For Hall, the heart and soul of the craft beer movement centers around "hard work, passion for a craft process and a love of beer. As well as, creating a product to bring people together to enjoy life and share experiences."
Baerlic will provide more options for people to enjoy beer and gather when they open their third location, set to open summer of 2021.  It will feature a large outdoor space with plans to eventually have 10+ beers on tap.  
As they expand, maintaining quality is top of mind for Hall. "I would say the thing that resonates to our customers the most is having consistently good beers. So, it could be a different beer, but when we hear customers say let's just try it because Baerlic makes it, it's got to be good. That's what we want to hear."
 "The craft market is especially strong in Portland. The brewers here are always happy to lend expertise, ingredients, or collaborate on beers together for the good of the industry."  If you ask us, Hall has found the perfect spot and the perfect outlet for his DIY tendencies.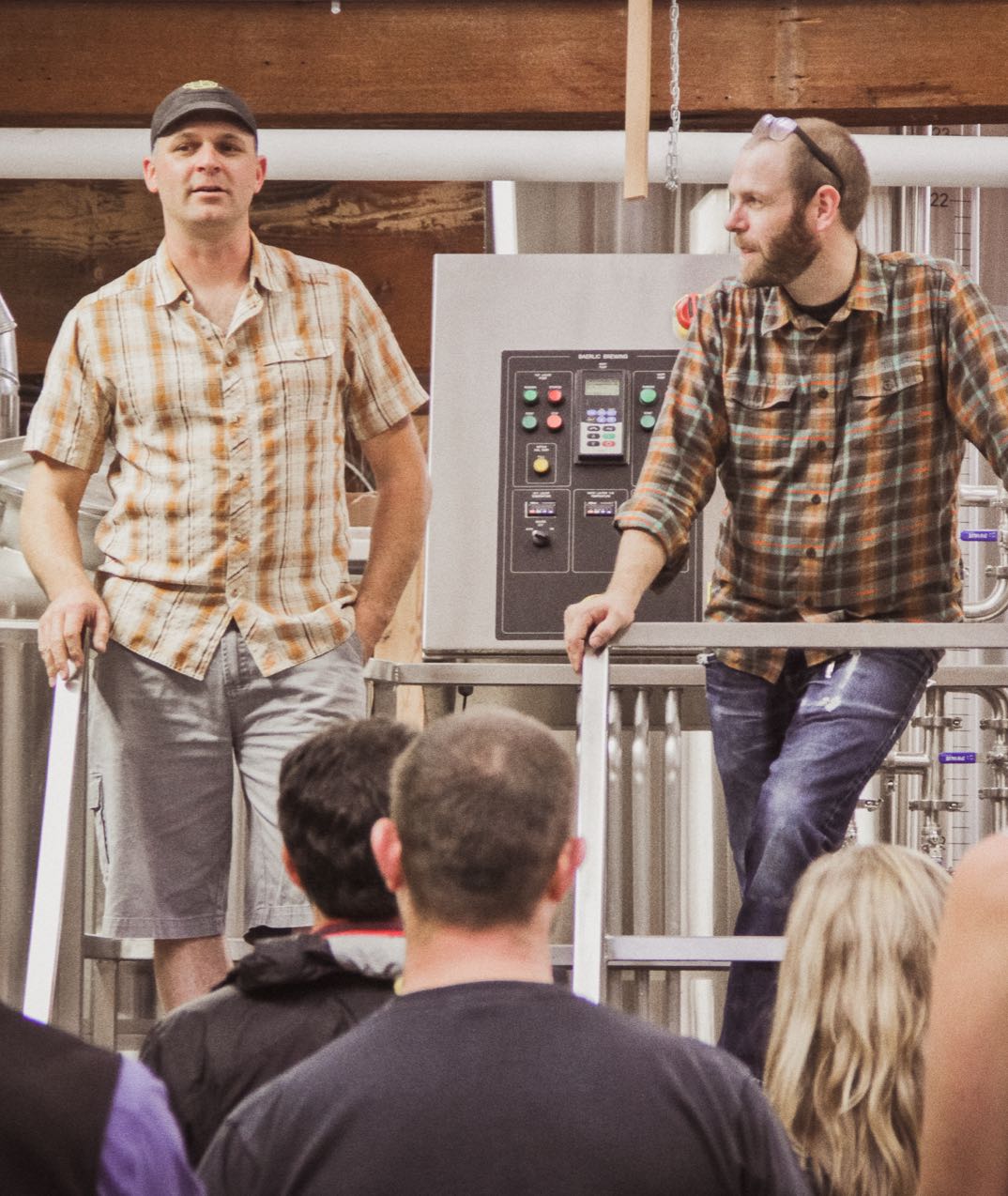 "I am happy to have found Indie Hops so soon after opening our brewery. Indie Hops work with growers in Oregon which we wouldn't have access to otherwise."
/ RIK HALL, BREWER & CO-FOUNDER @ BAERLIC BREWING CO.