A collection of expertise
Flavors are embedded in each hop variety's DNA. We start there, looking for exceptional versions, then focus on consistent expression of the magic. Plant breeders, sensory experts, hop growers, propagators, brewers and processors apply their expertise every year. We call these collective efforts the Indie Hops Flavor Project.
Craft beer hops crafted here
Flavorful beer results from craftsmanship and quality ingredients. As hop developers and suppliers, we craft hops to help brewers captivate beer lovers.
Our process
Recipe for successful new hop varieties: expertise + patience + risk taking + a dash of luck
STEP 1: BREEDING
It starts with plant breeding, which for us takes place at Oregon State University. We fund plant breeder Shaun Townsend's efforts at OSU, where he strives for genetic diversity and improved agronomic traits, educating students along the way.
STEP 2: SENSORY EVALUATION
As plants show commercial agronomic potential, harvested cones come to us for sensory evaluation. Does the hop impress on the dry rub? Is it amazing in beer? We evaluate 100-150 potential new varieties for sensory characteristics each year.
STEP 3: FARM TRIALS
Annual sensory screening leads us to a select few high-potential genotypes. These are multiplied to 40 plants each, and arranged in farm plots for further agronomy evaluation.
STEP 4: PILOT BREWING
The small farm plots give us enough hops for pilot brewing with customers. Resulting beers are evaluated by brewery and Indie Hops staff, and consumer feedback in tasting rooms is collected.
STEP 5: COMMERCIAL TRIAL
A final dress rehearsal takes place for any plants we feel are commercially viable, for both sales and sustainable agriculture. Small commercial fields are planted, commercially harvested, processed and sold into the market.
STEP 6: COMMERCIAL LAUNCH
If commercial trials are encouraging, we sign multi-year contracts with growers to expand acreage of the new hop variety. It's a leap of faith—as we take the big plunge in hope that markets will embrace our new hop.
Each seed carries the potential for greatness. Thousands begin the race, yet only a handful are advanced each year. Which experimental hop is unique enough to excite beer lovers and meet the rigors of commercial hop growing?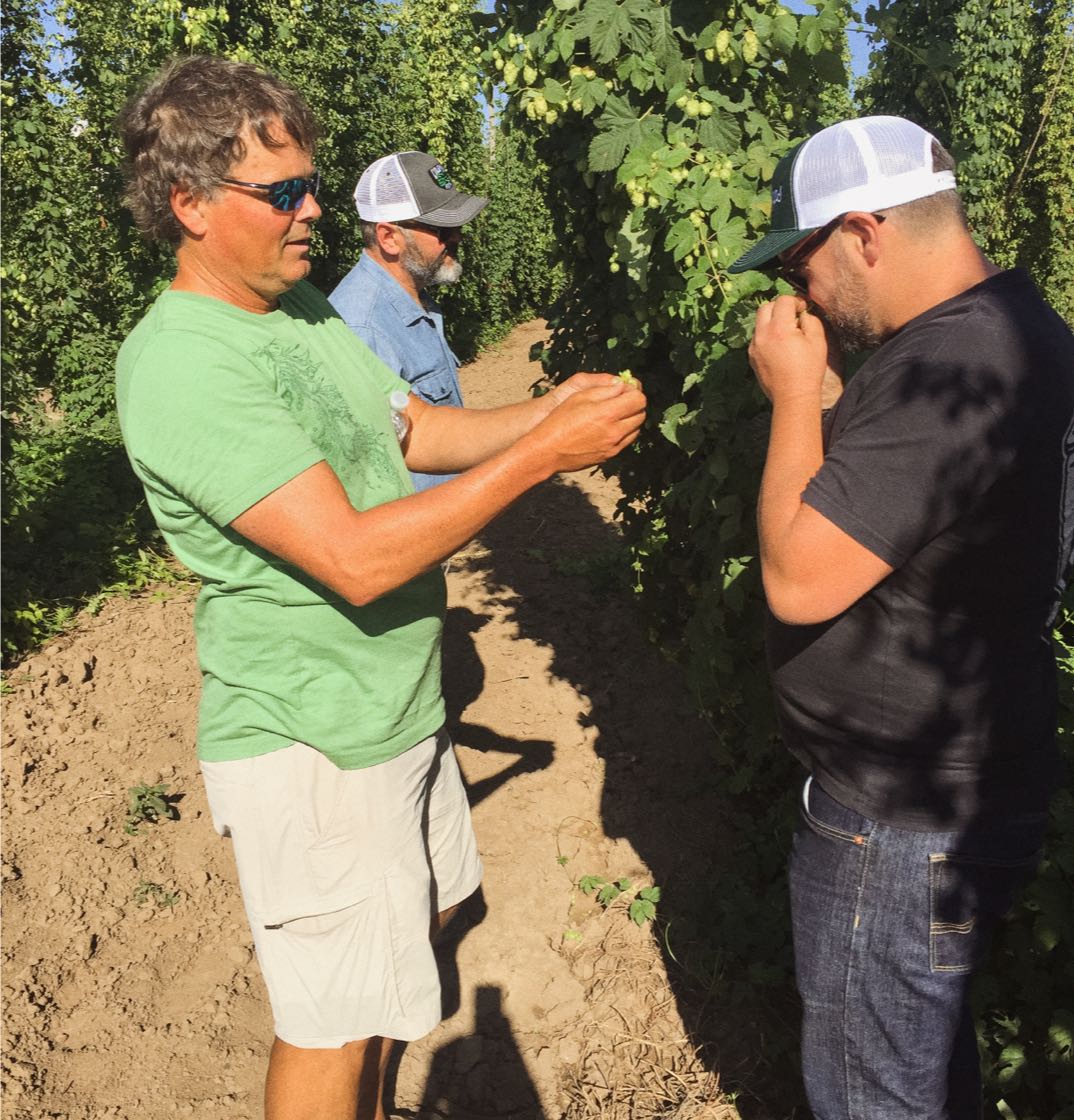 GROWER PARTNERSHIPS Flavor in the fields
Hop is a specialty crop requiring constant attention and care. Hop growers bring their multi-generational expertise and competitive spirit to meet the annual challenges of delivering great hops. We bring our own passion, sensory and market expertise; and our combined efforts with outstanding growers is foundational in the pursuit of great hop character.
MEET THE GROWERS
Controlling the quality of our hops has been central since day one, that's why we built the first hop pellet mill in Oregon.
Mill Spotlight Capturing Flavor
Controlling the quality of our hops has been central since day one. That's why we built the first hop pellet mill in Oregon, and designed it with the same innovative and independent mindset of the craft industry we set out to supply.
LEARN MORE
Distribution Partners
Craft brewing has blossomed in many markets around our planet. It's a beautiful thing—more communities with their own local breweries and fresh beer brewed by their neighbors!
When we started launching new hop varieties of our own, we were excited to spread the hoppy goodness around the globe! So we began developing relationships with hop suppliers that place a high priority on ensuring that our hops reach brewers in optimum condition.
These suppliers are experts in their local markets with a focus on bringing quality hops to their region and on providing visibility of where the hops come from. We work closely with each one to ensure a consistent supply of luscious Indie Hops pellets.
In the USA, we even began establishing agreements with some of our competitors—they are friends too!—in order to better supply this diverse market.
All of our distribution partners are a joy to work with, and we consider them an extension of our own efforts to deliver flavorful hops. We're happy to have teamed up with them to bring more quality hop options to brewers around the world.
EXPLORE SUPPLIERS