Indie Hops
Strata
BREWING PROFILE
Hard to imagine "taking it to 11" in such an elegant manner. Passionfruit, melon, strawberry, grapefruit, rock concert cannabis and dried chili peppers. Hard to resist.
See brewing notes by beer style
Pack Types

Pellets
Whole Cone Hops
List
Salmon-Safe
95% of our hops are certified Salmon-Safe, reducing watershed impacts and protecting our wildlife.
BREWING NOTES BY BEER STYLE
Endless possibilities. Here are a few that are tried and true.
Flavor Tip: New England IPA (Hazy)
When Jimi Hendrix wrote "Purple Haze," he must have been thinking of Strata. The deep, bluesy mix of fruit and joint smoke is so smooth you'd think it was developed for NEIPA. Dumb luck though, 'cause hazies weren't even around when we started working on this hop.
Flavor Tip: West Coast IPA
Combine Strata with some Chinook or Cascade and "old school" turns "new school" real fast. It seems that with late hot-side additions and mid-fermentation dry hopping, more of the passionfruit and strawberry come out; whereas with post fermentation dry hopping, the ruby red grapefruit and rock concert cannabis seem to show more.
Flavor Tip: Helles / Pils / Kölsch
We're generally skeptical of high alpha, high oil hops in a lager beer. It seems there's always something that gets in the way somehow. But a lot of brewers surprised us with Strata lagers. Maybe it's the German Perle heritage, but the lagers stay clean and the strawberry most notably comes out to play in a refreshing way.
Flavor Tip: Pale Ale
Strata will completely fill out your Pale with strawberry and passionfruit tied together with wafting, sticky cannabis smoke. It wasn't long ago that many brewers said they couldn't convince young beer drinkers to drink a Pale Ale, but it wasn't long ago that Strata came on the scene either.
Fresh flavor for your brew!
5 kg /11 lbs ; 10 kg /22 lbs ; and 20 kg /44 lbs
Nitrogen flushed vacuum-sealed foils
Full 200 lb bales (synthetic woven covers)
50 lb – ¼ bales in nitrogen flushed vacuum-sealed foils
12 lb – Mini bales in nitrogen flushed vacuum-sealed foils
Chemistry
Total Oil
2.3 – 3.5mls/100g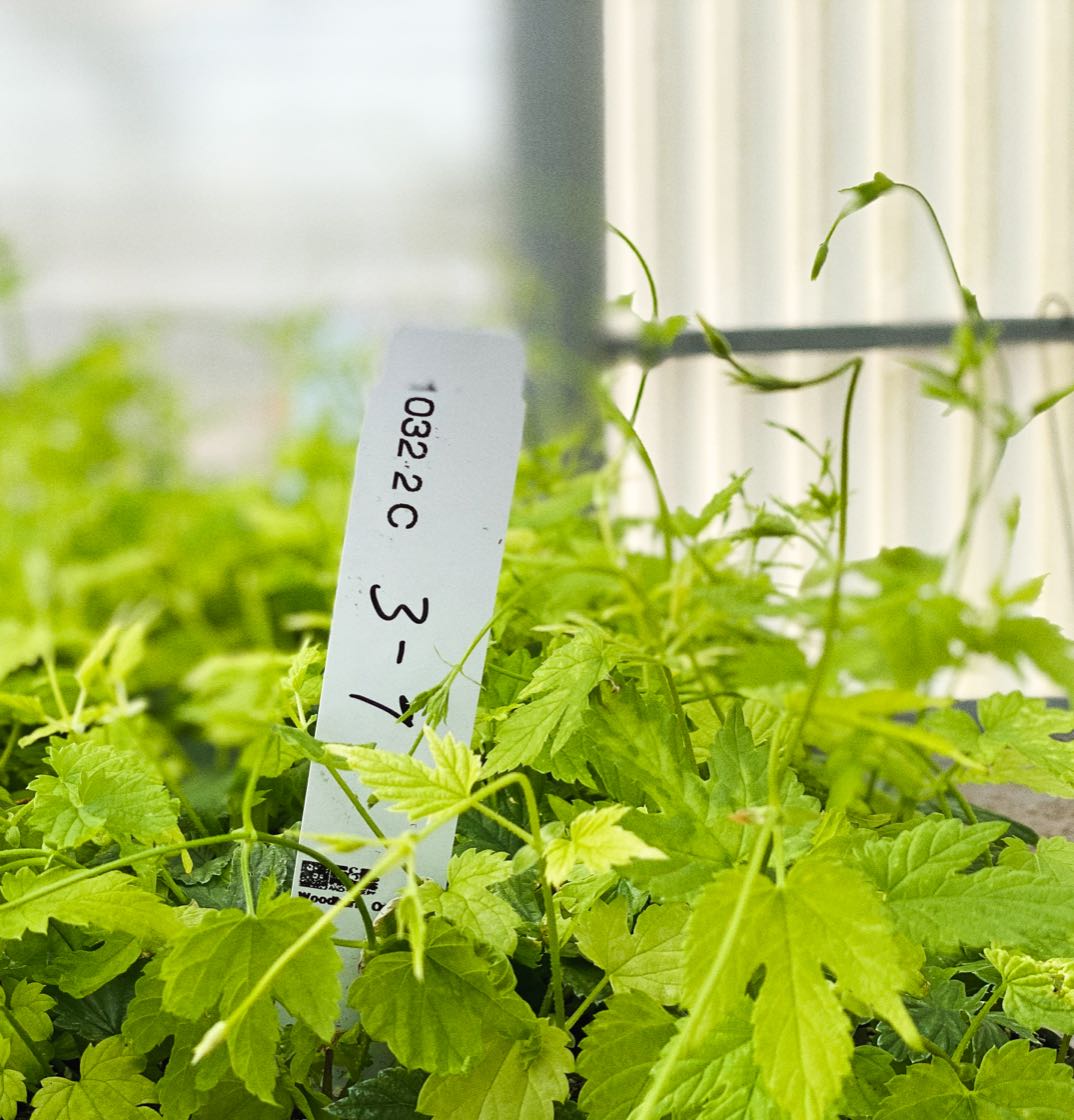 Origins Strata
Strata is our second hop release (2018). Born in 2009, Strata is the progeny of an open pollinated Perle located at an Oregon State University experimental field in Corvallis, Oregon. Strong disease resistance, a vigorous growth habit, and hypnotic layers of flavor have launched Strata into the top echelon of craft IPA hops.
Lupulin Nebulas and Star Formation. A New Hop is Born.
Spot Ordering vs Contract
From an agricultural standpoint, forward contracts are critical for stabilizing crops. It takes two to three years for a new hop field to mature and produce consistent quality. For brewers, contracting hops is the best way to secure supply and ensure quality via post-harvest selection. But you're obligated to the hops, and it's difficult to predict your future ingredient needs in a changing marketplace.
Each brewery must determine how to manage their future supply risks based on their evolving business. We're happy to be a resource in this area and answer your questions based on what we see going on in the hop industry. Our customers play a key role in helping us plan with growers to ensure consistent hop quality and supply.
Reach out to discuss your needs!
Outside the USA? Find your supplier.
"Strata has a character that is unmistakably hoppy in a way that is fresh, vibrant, and explosive!"
Brewer Spotlight Evan Price
"At Green Cheek, we have two main mottos that we stick with. The first is, Drink While Smiling, which sums up the fact that we want to have fun as often as possible! The other is, Imported Tastes From Your Local Buds." Taste buds, Mary Jane?? Um, maybe. In this case, it has to do with wanderlust.
READ MORE