USDA
Chinook
BREWING PROFILE
Grapefruit, pineapple, mixed herbs & flowers, juniper and gin berries. This rounded, juicy version of Chinook is unique to the alluvial Oregon terroir where it is grown.
See brewing notes by beer style
Pack Types

Pellets
Whole Cone Hops
List
BREWING NOTES BY BEER STYLE
Endless possibilities. Here are a few that are tried and true.
Flavor Tip: New England IPA (Hazy)
Many brewers base their impression of Chinook on the sharper, somewhat penetrating hop resin and grapefruit character that is common in other growing locations, but this Chinook is indeed a juicy, more rounded and balanced version. The resinous juniper character is still there, and comes through in beer more noticeably than on the dry rub, but it is nicely balanced with fruit, flowers and herbs. Our Chinook is an outstanding contributor in NEIPAs.
Flavor Tip: West Coast IPA
Our Chinook can fill out a West Coast IPA all by itself, and also combines nicely with many other hops. There is a roundness and depth to the character, with classic Chinook grapefruit citrus and juniper (gin berries included!), along with the perhaps less classic but desirable pineapple and mixed floral, giving this Oregon-grown Chinook a "juicy" character that loves West Coast IPA.
Flavor Tip: Pale Ale
Dial back on the hopping rate and Chinook brings its unique mix of fruity, floral, herbal and juniper flavors to a hoppy Pale. It's nice to stand out in the crowd now and then!
Flavor Tip: Stout / Porter / Dark Ale
Chinook is another set of flavors that combine beautifully with dark roasted malts for a hoppy "Cascadian" Dark Ale or Black IPA. The all-important resinous juniper platform is the perfect stage on which citrusy and floral hop character can dance.
Fresh flavor for your brew!
5 kg /11 lbs ; 10 kg /22 lbs ; and 20 kg /44 lbs
Nitrogen flushed vacuum-sealed foils
Full 200 lb bales (synthetic woven covers)
50 lb - ¼ bales in nitrogen flushed vacuum-sealed foils
12 lb - Mini bales in nitrogen flushed vacuum-sealed foils
Chemistry
Total Oil
1.5 - 2.2mls/100g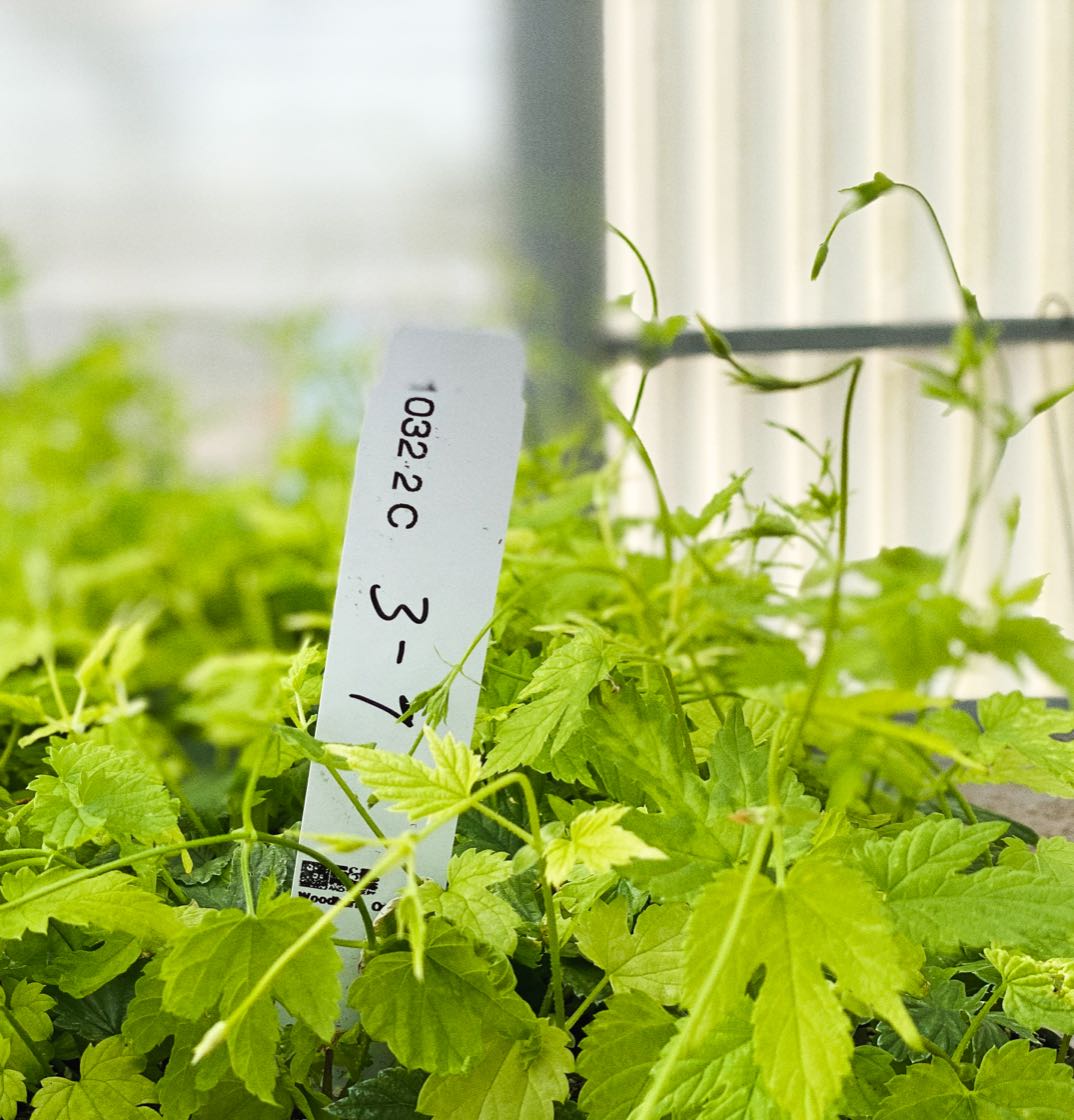 ORIGINS Chinook
Chinook was released in 1985 by USDA – Prosser, WA.  A cross of Petham Golding and a USDA high alpha male, Chinook was considered a high alpha hop at the time, but its resinous pine/juniper character and catchy grapefruit-citrus finish caught the attention of craft brewers, and a new flavor hop took hold.
Lupulin Nebulas and Star Formation. A New Hop is Born.
Spot Ordering vs Contract
From an agricultural standpoint, forward contracts are critical for stabilizing crops. It takes two to three years for a new hop field to mature and produce consistent quality. For brewers, contracting hops is the best way to secure supply and ensure quality via post-harvest selection. But you're obligated to the hops, and it's difficult to predict your future ingredient needs in a changing marketplace.
Each brewery must determine how to manage their future supply risks based on their evolving business. We're happy to be a resource in this area and answer your questions based on what we see going on in the hop industry. Our customers play a key role in helping us plan with growers to ensure consistent hop quality and supply.
Reach out to discuss your needs!
Outside the USA? Find your supplier.
"…that we've never experienced from any other Chinook. It's magical."
Brewer Spotlight Justin Miller
Like many brewers, Justin Miller's brewing career stemmed from a love of beer. "At the heart of it all, we're all beer drinkers; and beer drinkers who want to taste and experience new flavors while still having the freedom to go back to those flavors we've known and loved for years."
READ MORE