Inspired by rugged beauty and Pacific Northwest coastal grit, timeless classics are "brewed with purpose, passion and a deep respect for the craft"
"Fuggle hops, my dear old friend," begins Darron Welch's response when asked about this variety. Only a seasoned brewmaster could wax poetic about an Old English aroma hop that is somewhat hidden by the contemporary IPA hop scene—and Welch of Pelican Brewing Company fits the bill. He's been brewing for 34 years (26 professionally plus eight as an amateur) and has quite the collection of awards to show for it.
Award after award line the walls of Pelican's iconic brewpub, which is located at the waters edge in Pacific City, Oregon. Between the award-winning beer, breathtaking views of the Pacific, towering sand dunes, tidal pools, and ideal surf conditions for both wave riders and dory fishing boats, this town has a lot going on!
It's a magical spot where, according to Pelican's website, "we wake up each day in a place that reminds us that amazing is possible. Cheers fellow fanatics. This is as good as it gets."
Excellence is something Pelican strives for in every aspect, from "searching out the perfect hops for an intriguing new seasonal or sourcing local seafood for our daily fresh sheet, we focus on paying attention to even the tiniest detail."
"I choose US-grown Fuggle because I know where they are grown, and I know the people who grow them.  They take quality and stewardship seriously.  Indie does a great job storing and processing them.  There is never a freshness or processing issue – which I have unfortunately experienced with imported hops more than once."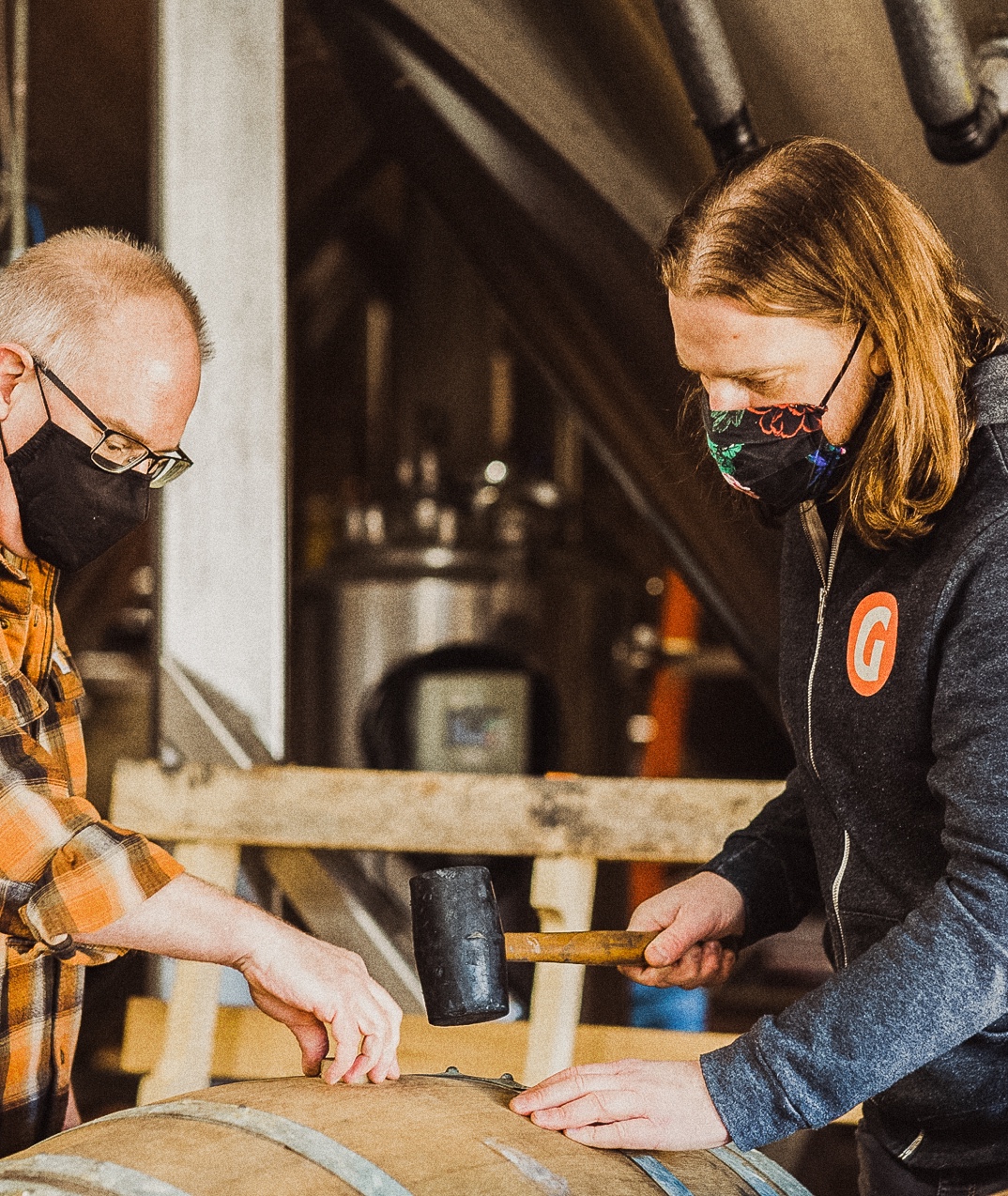 "Working with Indie Hops has been excellent throughout the years.  Consistent quality, steady and fair pricing, predictable terms, and flexible business practices all add up to a valued supplier."
/ DARRON WELCH, BREWMASTER @ PELICAN BREWING COMPANY
A self proclaimed "beer omnivore," Welch says he "loves the interplay of creativity and brewing science.  I get excited about how to create flavors with ingredients, as well as the process. As a young adult, I took a year abroad in southern Germany, and that really informed my appreciation and understanding of beer. I started as a home brewer and gradually learned skills and techniques through trial and error—plenty of errors, actually—and copious reading on the subject."
"I really enjoy the opportunity to help and mentor the next generation of brewers." Pelican turns 25 this year, and one way they are celebrating is through a series of collaboration beers with former Pelican brewers "who are now doing great work at other breweries."
"These beers have been lots of fun to imagine and design, and collaborating with old friends and colleagues has been the most rewarding part of all.  Happily, the beers are turning out great too!" Thus far, Welch has teamed up with Whitney Burnside, Brewmaster at 10 Barrel Brewing in Portland; and Ben Love, Co-Founder of Gigantic Brewing. Two more alumni collabs will be released this year featuring Jason Schoneman of Steel Toe Brewing and Hutch Kugeman of Brooklyn Brewery.
Of her time at Pelican, Burnside says, "Here I learned that every step plays an intricate role in the brewing process and never to cut corners." Love tells a similar story, "Darron is so detail oriented and never skips a step, which is something that I have carried with me throughout my brewing career."
"I think customers associate Pelican Brewing with flavorful, cleanly made beers. That is what all of us here at Pelican are striving for: flavorful, balanced, crisp and refreshing beers," states Welch. With such attention to detail and depth of experience, we're expecting more award-winning brews to be #BornAtTheBeach. And they are best paired with the stunning views from Pelican's flagship location.